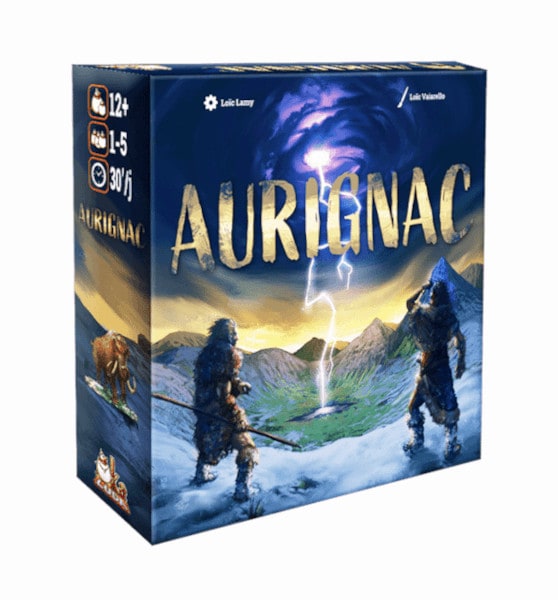 A game by Loïc Lamy, illustrated by Loïc Vaiarello.
Age : 12+.

Duration : 90 min

Number of players : 2 – 5

Asymmetrical with three mechanics / Very strong replayability / Documentary richness
RELEASE DATE : 2022
Aurignac is an asymmetrical game, in which you can lead a clan of Neanderthals, or Homo-Sapiens, to survive the seasons and the harshness of Mother Nature who, for her part, is trying to get rid of… these future humans!
Rules
Soon available here !